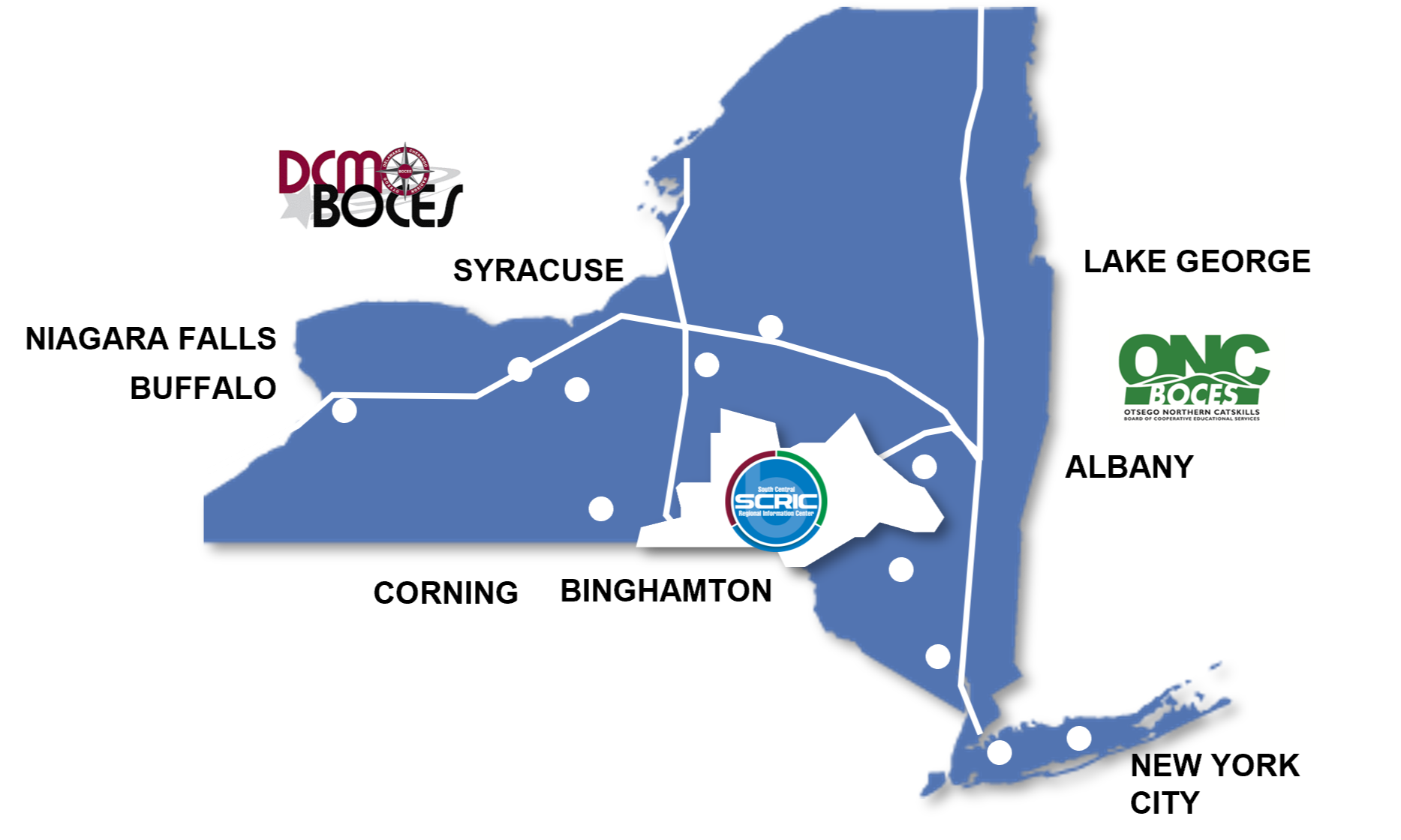 The South Central Regional Information Center (SCRIC), one of 12 statewide Regional Information Centers, provides participating districts with access to state-of-the-art technology services, training, and support for teachers, students, and administrators.
Our component BOCES include:
SCRIC offers a variety of high-quality technology services and supports that enhance and strengthens component school districts' instructional and administrative initiatives.
We invite you to explore the resources below to learn more about us!
We strive to achieve the unimaginable with information technology to empower schools by delivering innovative technology solutions and exceptional support.
Our core beliefs and values are central to striving to achieve our vision and mission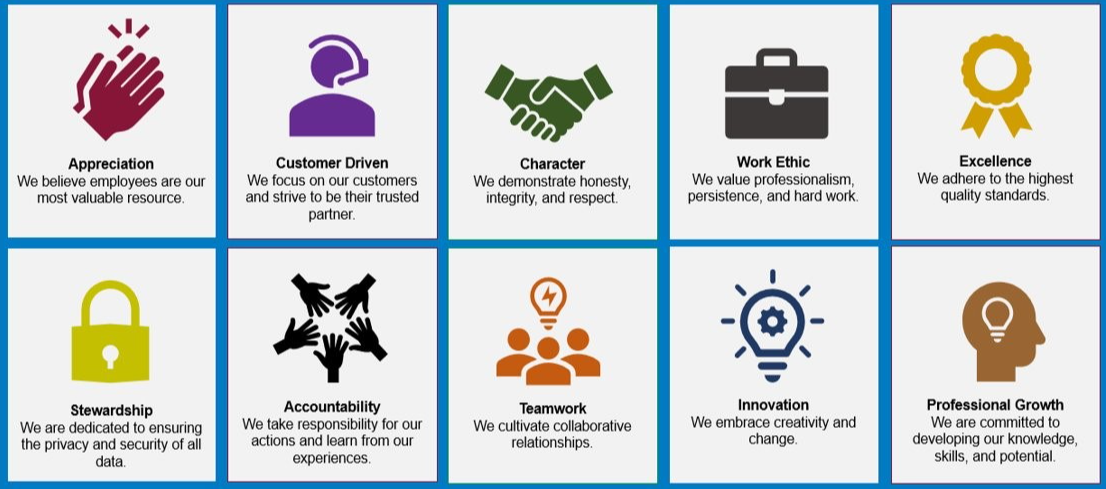 Each Regional Information Center (RIC), working cooperatively with other BOCES within its service delivery area, is required to prepare a regional plan for providing technology services in its supervisory district. This is known as the Chapter 793 Plan or Regional Technology Plan.
This plan must be submitted to the New York State Commissioner of Education on or before the last day of March of each year.
Each plan must outline the actions completed during the prior year, current technology efforts in the region, and a five-year projection of major tasks to be undertaken.
To learn more about our Regional Technology Plan, please click the image below.
Regional Technology Advisory Group (RTAG)
To ensure BOCES and component school district voice is included in the regional technology plan, each Regional Information Center conducts a needs assessment to help create the Chapter 793 Plan, also known as a Regional Technology Plan.
The SCRIC established a governance structure in 2021. This governance structure is known as the Regional Technology Advisory Group (RTAG). Members of this group are appointed by each BOCES District Superintendent, or designee, helping to provide feedback on regional technology priorities and services.
We invite you to explore the work of our RTAG group by clicking the image below.